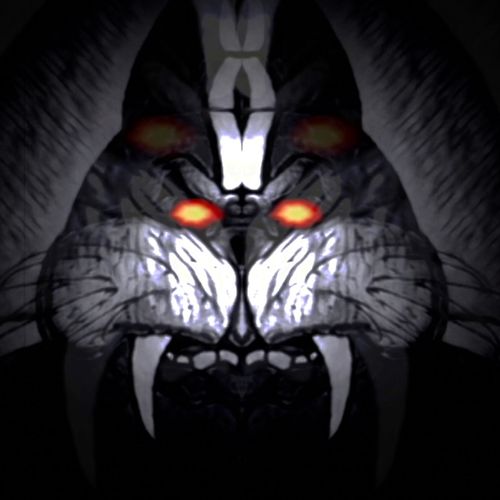 Jason and the ArgoScotts
Apocolyptic Funkity Dance
Out of the interdimensional portal between our known reality and the unknown realities that lie in multi-dimensional timelines, comes the two-piece instrumental, experimental rock band "Jason & The ArgoScotts". Hailing from Austin, Texas, this duo seeks to tap into those alternate timelines, to spin wordless narratives about the very fate of humanity!
Consisting of Jason A. ArgoScott and Scott ArgoScott, these two intrepid Time Warriors are poised and ready to carry these random alien transmissions to the world at large. Their debut album "Apocalyptic Funkity Dance" is set to be released in early 2020 with the hopes that these transmissions will be well received as they contain dire warnings of battles across space & time with the very fate of the universe hanging in the balance. Humanities only hope of stopping the impending Walreye Overlord attack is by buying and then supporting these two musical transmission vessels and their mission to save the existence of the universe itself!
Both Scott & Jason have been a part of many local bands throughout their musical careers, with Jason currently an active part of the Seattle supergroup SixTwoSeven. Scott having played drums for many great acts including Year of The Bandit and the seminal San Marcos Texas band, Drive On Mak, the latter band with Jason as bassist as well. 
This duo seeks nothing less than world domination as they bring the Earth these mysterious transmissions emanating from the year 3111...
You can find Jason and The ArgoScott's on YouTube page "Jason and The ArgoScott's" and at their Facebook and Twitter pages both named "Jason and The ArgoScotts"
0:00/3:35

0:00/4:55

0:00/2:30
Previous events
Red Martian/The Bitter Ex Lovers/The Sky Rained Heroes/Teen Cat Last Rockers Presents: New Year's Failed Dreams
Hey gang! So, forget those New Year's resolutions. Will they really come true for you? Why even bother? Come out to the Lucky Liquor and enjoy some great music.
Red Martian Trebled Morels The Bitter Ex Lovers The Sky Rained Heroes Teen Cat
Live streaming from THRASHcast!
Beef Supreme, the Wrek'd, Bork Laser and Sky Rained Heroes - $8 - 21 and over only
BCG / Boxcutter PNW / The Sky Rained Heroes / Filthy Traitors Tony Vs Garage and A Blunt Production Presents: A Pre-Christmas Pounding!
BCG - Brain Cell Genocide Boxcutter PNW The Sky Rained Heroes Filthy Traitors
$10 cover at the door. Doors 8:00 P.M., Show at 9:00 P.M. 21+ only.
TELEKINETIC YETI SIXTWOSEVEN SWAMPHEAVY SORCIA SUN DEC 01 2019 DOORS: 8 PM / SHOW: 8:30 PM FUNHOUSE $12.00 - $15.00
Cliffside Drive Headlines the Charleston with Guests
11.22 Friday High Dive & DubSeven Records present: SixTwoSeven Voodoo Gearshift Know Nothings $12adv / $15dos 8pm doors 9pm show 21+
High Dive 513 N 36th St www.highdiveseattle.com
The Wreck'd, Question? No Answer, King Lincoln, Cliffside Drive
Charity Event 21 and Over
Come to The Shakedown on October 11th! For just five dollars at the door you can hang with some of the hardest rockin' bands around Whatcom County while also helping to contribute to a worthy cause!
Four Letter Words Anubis Unit The Takers Sixtwoseven
Together We Thrive exists to allocate resources and funds to help eradicate homelessness! Through socks, care packages, pre-interview packages, and help in acquiring further resources and networking on an individual basis, Together We Thrive is teaming up with local businesses and musical talent in order to accomplish their goal in helping to fight the root causes of homelessness.
And you can to!
All $5 donations given at the door will enter you for a great door prize drawing!
See you at The Shakedown!
Okilly Dokilly - MC Lars SixTwoSeven $18 Adv $20 Day of Show
SixTwoSeven Question? No Answer Cliffside Drive 21 and over FreeShow No Cover
Cliffside Drive Show 7:30pm to 11:00pm Saturday September 7th @ slippery pig brewery in Paulsbo Washington
Co host: Slippery Pig Brewery
Free entry at the door
Featured Bands and event schedule:
OPENING—SixTwoSeven - 8pm to 9pm. (Dubseven records)
MID—Question? No Answer - 9pm to 10pm
HEADLINING—Cliffside Drive - 10pm to 11pm
Thank you
SIXTWOSEVEN Glorybots, Kids on Fire, Cliffside Drive Sun · August 11, 2019 8:00 pm TICKETS $10/$12 This event is 21 and over
SixTwoSeven, Grunge Tree, and More Shade than Sun - 21 and Over - $8 Sunday, May 5, 2019 at 9 PM – 11:45 PM Substation 645 NW 45th St, Seattle, Washington 98107
Sun Mar 3 2019 8:00 PM (Doors 7:00 PM) Tractor 5213 Ballard Avenue NW Seattle, WA 98107 $10.00 Ages 21+
KISW (99.9 FM) Metal Shop & El Corazon Present Slapshot Blastpoint, NOI!SE, Junto, Toecutter, Kids On Fire, Potbelly, SixTwoSeven Saturday Jan 19, 2019 Doors: 7:00 PM Show: 7:30 PM
All Ages
$15 - $20
Sixtwoseven Enso Anima (CA) - ensoanima.bandcamp.com Tetrachromat
8pm, $7, 21+
Sixtwoseven The Funhouse December 21, 2018 with Scorpiknox, Bork Laser
Benefit Canned Food Drive for Youth Care Orion Center
DubSeven Records presents the SixTwoSeven Tryptophan Recovery Party. Drink off your post Thanksgiving / Black Friday Shopping blues with some great rock music
Dead Boys Young Loud and Snotty at 40 w/ SixTwoSeven @ The Shakedown 21+ Doors at 8:00, Music at 9:00